Category:
Faculty - Science - Physics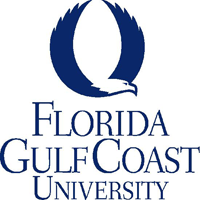 As the Physics, Instructor I you will teach undergraduate courses at the introductory and advanced levels, as applicable; be involved in course and/or curriculum development; participate on College and University committees and/or initiatives.
Florida Gulf Coast University is a comprehensive university dedicated to quality education, research, and service. All faculty are expected to: be excellent teachers, responsive to changing professional needs? be committed to innovative delivery of instruction resulting in improved student learning? be committed to effective use of technology including distance learning? produce peer reviewed scholarship? and provide service to the College, University and Community. Teaching assignments may be on the main campus or at off-campus sites within our region.
Master's degree in Physics, Astronomy, or related discipline from a regionally accredited institution or equivalent accreditation.
Demonstrated excellence in teaching undergraduate physics, or evidence of potential for excellent teaching undergraduate physics. Talent in crafting a creative and relevant learning environment in a difficult scientific subject for students in

STEM

fields.
Must meet the University and College criteria for the appointment to the level of Instructor I.
Preferred Qualifications:
The department values interdisciplinary teaching experience as well as experience teaching at the general education level. Ability to contribute effectively and collegially to a positive, dynamic, and inclusive learning environment for a diverse student population. Collaborative and Collegial spirit and a willingness to serve at the department and college levels.
1) Experience teaching at the general education level.

2) A collaborative and collegial spirit and willing to serve at the department and college levels opportunities commensurate with career maturity.

3) Demonstrated engagement in reflective self-assessment of teaching styles and methods to ensure consistently effective instructional performance.

4) Experience or interest in professional development or scholarship.

5) Experience or interest in developing collaborations with faculty and mentoring students.
Knowledge, Skills & Abilities:
Experience or commitment to the use of technology in distance learning & university teaching. Interest in collaborating both within and outside the University in the development and delivery of instruction resulting in improved student learning. Must value service to the department, college and university.
APPLICATION INFORMATION
Contact:
Human Resources
Florida Gulf Coast University
EOE AA M/F/Vet/Disability Employer